');--success-svg-icon:url('data:image/svg+xml;utf8,');--info-svg-icon:url('data:image/svg+xml;utf8,');--chevron-svg-icon:url('data:image/svg+xml;utf8,');--checkbox-svg-icon:url('data:image/svg+xml;utf8,');--radiobutton-svg-icon:url('data:image/svg+xml;utf8,');--show-password-svg-icon:url('data:image/svg+xml;utf8,');--hide-password-svg-icon:url('data:image/svg+xml;utf8,');--error-svg-icon-color:var(--red-500);--success-svg-icon-color:var(--emerald-700);--info-svg-icon-color:var(--sky-500);--chevron-svg-icon-color:var(--grey-900);--checkbox-svg-icon-color:var(--grey-900);--radiobutton-svg-icon-color:var(--grey-900);--show-password-svg-icon-color:var(--grey-900);--hide-password-svg-icon-color:var(--grey-900);--bde-woo-notices__icon-size:16px;--bde-woo-notices__padding:24px;--bde-woo-notices__border-radius:4px;--bde-woo-notices__error-background:var(--red-50);--bde-woo-notices__error-text:var(--red-500);--bde-woo-notices__error-link-text:var(--red-500);--bde-woo-notices__error-link-text-hover:var(--red-500);--bde-woo-notices__info-background:var(--sky-100);--bde-woo-notices__info-text:var(--sky-500);--bde-woo-notices__info-link-text:var(--sky-500);--bde-woo-notices__info-link-text-hover:var(--sky-500);--bde-woo-notices__success-background:var(--emerald-100);--bde-woo-notices__success-text:var(--emerald-700);--bde-woo-notices__success-link-text:var(--emerald-700);--bde-woo-notices__success-link-text-hover:var(--emerald-700);--bde-woo-sale-badge__border-radius:2px;--bde-woo-sale-badge__padding:4px 8px;--bde-woo-ratings__star-color:var(--yellow-500);--bde-woo-ratings__star-size:18px;--bde-woo-ratings__filled-star-svg:url('data:image/svg+xml;utf8,');--bde-woo-ratings__empty-star-svg:url('data:image/svg+xml;utf8,');--bde-woo-product-images__border-radius:4px;--bde-woo-product-images__border-width:0px;--bde-woo-product-images__border-color:var(--grey-300);--bde-woo-wrappers__background-color:var(--white);--bde-woo-wrappers__border-radius:4px;--bde-woo-wrappers__border-color:var(--grey-300);--bde-woo-wrappers__border-width:1px;--bde-woo-wrappers__shadow:rgba(0,0,0,.05) 0 1px 3px,rgba(0,0,0,.05) 0 1px 2px;--bde-woo-tables__header-color:var(--grey-100);--bde-woo-tables__background-color:var(--white);--bde-woo-tables__border-radius:4px;--bde-woo-tables__border-width:1px;--bde-woo-widgets__chip-background-color:transparent;--bde-woo-widgets__chip-background-color-hover:var(--indigo-50);--bde-woo-widgets__chip-text-color:inherit;--bde-woo-widgets__handle-border-color:var(--grey-300);--bde-woo-widgets__handle-background-color:var(--white);--bde-woo-widgets__handle-background-color-hover:var(--white);--bde-woo-widgets__handle-shadow:rgba(0,0,0,.05) 0 1px 3px,rgba(0,0,0,.05) 0 1px 2px;--bde-woo-widgets__handle-shadow-hover:var(--grey-300) 0 0 4px;--bde-woo-widgets__remove-item-from-cart-color:var(--grey-450);--bde-woo-select2__active-item-background-color:var(--indigo-50);--bde-woo-gallery__zoom-icon-shadow:rgba(0,0,0,.05) 0 1px 3px,rgba(0,0,0,.05) 0 1px 2px;--bde-woo-payment-box-background-color:var(--grey-100);--bde-woo-payment-box-border-color:var(--grey-200);--bde-woo-payment-box-border-width:1px;--bde-woo-quicklook-button-icon:url(/wp-content/uploads/breakdance/css/icons/eye.svg);--bde-woo-quicklook-button-background-color:none;--bde-woo-quicklook-button-icon-size:20px;--bde-woo-quicklook-button-backdrop-color:rgba(0,0,0,.15);--bde-woo-quicklook-button-backdrop-opacity:.7;--bde-woo-quicklook-modal-background-color:var(--white);--bde-woo-quicklook-overlay-color:rgba(0,0,0,.7);--bde-woo-quicklook-close-button-size:2em;--bde-woo-quicklook-arrow-size:1em;--bde-woo-quicklook-arrow-color:var(--white);--bde-woo-swatch-space-between-options:10px;--bde-woo-swatch-padding:7px;--bde-woo-swatch-color-width:30px;--bde-woo-swatch-color-height:30px;--bde-woo-swatch-border:1px solid var(--grey-200);--bde-woo-swatch-border-color-hover:var(--grey-400);--bde-woo-swatch-shadow:none;--bde-woo-swatch-shadow-hover:none;--bde-woo-swatch-background:var(--white);--bde-woo-swatch-background-hover:var(--grey-50);--bde-woo-swatch-color-padding:2px;--bde-woo-swatch-tooltip-color:var(--white);--bde-woo-swatch-tooltip-background:var(--grey-900);--bde-woo-swatch-tooltip-padding:7px;--bde-woo-swatch-space-after-label:8px;--bde-woo-responsive__stack:row}:root{--bde-links-color:#012e5f;--bde-links-color-hover:#012e5f;--bde-button-primary-background-color:var(--bde-brand-primary-color);--bde-button-primary-background-color-hover:var(--bde-brand-primary-color-hover);--bde-button-secondary-border-color:var(--bde-brand-primary-color);--bde-button-secondary-border-color-hover:var(--bde-brand-primary-color);--bde-button-secondary-text-color:var(--bde-brand-primary-color);--bde-button-secondary-background-color-hover:var(--bde-brand-primary-color);--bde-button-text-text-color:var(--bde-links-color);--bde-button-text-text-color-hover:var(--bde-links-color-hover);--bde-button-font-size:var(--bde-body-font-size);--bde-form-font-size:var(--bde-body-font-size);--bde-form-input-border-top-left-radius:var(--bde-form-input-border-radius);--bde-form-input-border-top-right-radius:var(--bde-form-input-border-radius);--bde-form-input-border-bottom-left-radius:var(--bde-form-input-border-radius);--bde-form-input-border-bottom-right-radius:var(--bde-form-input-border-radius);--bde-form-input-border-top:var(--bde-form-input-border-width) solid var(--bde-form-input-border-color);--bde-form-input-border-right:var(--bde-form-input-border-width) solid var(--bde-form-input-border-color);--bde-form-input-border-bottom:var(--bde-form-input-border-width) solid var(--bde-form-input-border-color);--bde-form-input-border-left:var(--bde-form-input-border-width) solid var(--bde-form-input-border-color);--bde-form-label-color:var(--bde-headings-color);--bde-form-input-focused-border-color:var(--bde-brand-primary-color);--bde-form-input-focused-shadow:var(--bde-brand-primary-color) 0 0 2px;--bde-form-checkbox-selected-color:var(--bde-brand-primary-color);--bde-z-index-lightbox:1100;--bde-z-index-popup:1050;--bde-z-index-modal:1000;--bde-z-index-modal-backdrop:calc(var(--bde-z-index-modal) - 1);--bde-z-index-high:300;--bde-z-index-medium:200;--bde-z-index-low:100;--bde-z-index-sticky:10;--bde-z-index-minicart:var(--bde-z-index-modal);--bde-z-index-minicart-backdrop:var(--bde-z-index-modal-backdrop);--bde-z-index-menu-dropdown:var(--bde-z-index-modal);--bde-z-index-menu-mobile:var(--bde-z-index-modal);--bde-z-index-menu-backdrop:var(--bde-z-index-modal-backdrop);--bde-z-index-search-fullscreen:var(--bde-z-index-modal);--bde-z-index-back-to-top:var(--bde-z-index-high);--bde-z-index-scroll-progress:var(--bde-z-index-high);--bde-z-index-header-sticky:var(--bde-z-index-medium);--bde-z-index-header-overlay:calc(var(--bde-z-index-header-sticky) - 1);--bde-z-index-social-share-buttons:var(--bde-z-index-low);--bde-woo-base-text-color:var(--bde-body-text-color);--bde-woo-base-headings-color:var(--bde-headings-color);--bde-woo-base-primary-color:var(--bde-brand-primary-color);--bde-woo-base-primary-color-hover:var(--bde-brand-primary-color-hover);--bde-woo-base-extra-small-gaps:calc(var(--bde-woo-base-small-gaps)/var(--bde-woo-base-ratio));--bde-woo-base-small-gaps:calc(var(--bde-woo-base-space)/var(--bde-woo-base-ratio));--bde-woo-base-standard-gaps:var(--bde-woo-base-space);--bde-woo-base-medium-gaps:calc(var(--bde-woo-base-space)*var(--bde-woo-base-ratio));--bde-woo-base-big-gaps:calc(var(--bde-woo-base-medium-gaps)*var(--bde-woo-base-ratio));--bde-woo-base-large-gaps:calc(var(--bde-woo-base-big-gaps)*var(--bde-woo-base-ratio));--bde-woo-base-extra-large-gaps:calc(var(--bde-woo-base-large-gaps)*var(--bde-woo-base-ratio));--bde-woo-typography-ratio:var(--bde-font-size-ratio);--bde-woo-typography__size-small:calc(var(--bde-woo-typography__size-standard)/var(--bde-woo-typography-ratio));--bde-woo-typography__size-small-font-family:var(--bde-body-font-family);--bde-woo-typography__size-standard:var(--bde-body-font-size);--bde-woo-typography__size-standard-font-family:var(--bde-body-font-family);--bde-woo-typography__size-medium:calc(var(--bde-woo-typography__size-standard)*var(--bde-woo-typography-ratio));--bde-woo-typography__size-medium-font-family:var(--bde-heading-font-family);--bde-woo-typography__size-large:calc(var(--bde-woo-typography__size-medium)*var(--bde-woo-typography-ratio));--bde-woo-typography__size-large-font-family:var(--bde-heading-font-family);--bde-woo-typography__size-extra-large:calc(var(--bde-woo-typography__size-large)*var(--bde-woo-typography-ratio));--bde-woo-typography__size-extra-large-font-family:var(--bde-heading-font-family);--bde-woo-buttons-and-links__text-link-color:var(--bde-woo-base-primary-color);--bde-woo-buttons-and-links__text-link-color-hover:var(--bde-woo-base-primary-color-hover);--bde-woo-buttons-and-links__nav-link-color:var(--bde-woo-base-text-color);--bde-woo-buttons-and-links__nav-link-color-hover:var(--bde-woo-base-text-on-primary-color);--bde-woo-buttons-and-links__nav-link-color-active:var(--bde-woo-base-primary-color);--bde-woo-forms__spacing-after-label:var(--bde-form-after-label);--bde-woo-forms__spacing-between-fields:var(--bde-form-gap);--bde-woo-forms__spacing-between-columns:var(--bde-woo-base-extra-large-gaps);--bde-woo-forms__labels-color:var(--bde-form-label-color);--bde-woo-forms__inputs-background-color:var(--bde-form-input-background-color);--bde-woo-forms__inputs-text-color:var(--bde-form-text-color);--bde-woo-forms__inputs-placeholder-color:var(--bde-form-input-placeholder-color);--bde-woo-forms__inputs-border-color:var(--bde-form-input-border-color);--bde-woo-forms__inputs-border-width:var(--bde-form-input-border-width);--bde-woo-forms__inputs-border-radius:var(--bde-form-input-border-top-left-radius) var(--bde-form-input-border-top-right-radius) var(--bde-form-input-border-bottom-right-radius) var(--bde-form-input-border-bottom-left-radius);--bde-woo-forms__inputs-background-color-focused:var(--bde-form-input-focused-background-color);--bde-woo-forms__inputs-border-color-focused:var(--bde-form-input-focused-border-color);--bde-woo-forms__inputs-shadow-focused:var(--bde-form-input-focused-shadow);--bde-woo-forms__inputs-shadow:var(--bde-form-input-input-shadow);--bde-woo-forms__inputs-select2-hover-item:var(--bde-woo-base-primary-color);--bde-woo-forms__labels-required-color:var(--bde-form-label-required-color);--bde-woo-forms__labels-required-size:var(--bde-form-label-required-size);--bde-woo-forms__labels-required-nudge-x:var(--bde-form-label-required-nudge-x);--bde-woo-forms__labels-required-nudge-y:var(--bde-form-label-required-nudge-y);--bde-woo-tables__border-color:var(--bde-woo-base-border-color);--bde-woo-sale-badge__background-color:var(--bde-woo-base-primary-color);--bde-woo-sale-badge__text-color:var(--bde-woo-base-text-on-primary-color);--bde-woo-sale-badge__font-weight:var(--bde-woo-typography-font-weight-heavy);--bde-woo-sale-badge__font-size:var(--bde-woo-typography__size-standard);--bde-woo-widgets__chip-text-color-hover:var(--bde-woo-buttons-and-links__text-link-color);--bde-woo-widgets__handle-border-color-hover:var(--bde-woo-base-primary-color);--bde-woo-notices__padding-left:calc(var(--bde-woo-notices__padding) + var(--bde-woo-notices__icon-size) + (var(--bde-woo-notices__icon-size)/2));--bde-woo-quicklook-button-text-color:var(--bde-button-primary-text-color);--bde-woo-quicklook-button-background-color-hover:var(--bde-woo-quicklook-button-background-color);--bde-woo-quicklook-button-icon-spacing:var(--bde-woo-base-standard-gaps);--bde-woo-quicklook-close-button-color:var(--bde-woo-base-headings-color);--bde-woo-quicklook-arrow-color-hover:var(--bde-woo-quicklook-arrow-color);--bde-woo-quicklook-arrow-background-color:var(--bde-brand-primary-color);--bde-woo-quicklook-arrow-background-color-hover:var(--bde-woo-quicklook-arrow-background-color);--bde-woo-swatch-space-between-items:var(--bde-woo-base-medium-gaps);--bde-woo-swatch-background-selected:var(--bde-woo-swatch-background-hover);--bde-woo-swatch-border-color-selected:var(--bde-woo-swatch-border-color-hover);--bde-woo-swatch-shadow-selected:var(--bde-woo-swatch-shadow-hover);--bde-woo-swatch-color-background:var(--bde-woo-swatch-background)}.breakdance .button-atom{display:inline-flex;align-items:center;justify-content:center;vertical-align:middle;appearance:none;box-sizing:border-box;margin:0;border:0;padding:0;background-color:transparent;font-size:var(--bde-button-font-size);line-height:var(--bde-button-line-height);transform:translate(0,0);max-width:100%;width:var(--bde-button-width)}.breakdance .button-atom--text{color:var(--bde-button-text-text-color)}.breakdance *,.breakdance *:before,.breakdance *:after{box-sizing:border-box}.breakdance img{max-width:100%;height:auto}.breakdance figure{width:100%;margin-left:0;margin-right:0}.screen-reader-text{border:0;clip:rect(1px,1px,1px,1px);-webkit-clip-path:inset(50%);clip-path:inset(50%);height:1px;margin:-1px;overflow:hidden;overflow-wrap:normal!important;word-wrap:normal!important;padding:0;position:absolute!important;width:1px}.breakdance{background-color:var(--bde-background-color);color:var(--bde-body-text-color)}.breakdance a,.button-atom--text{color:var(--bde-links-color)}.breakdance{font-family:var(--bde-body-font-family);font-size:var(--bde-body-font-size)}.breakdance a,.breakdance .button-atom--text{color:#012e5f}:root{--preset-id-4049eb4c-514a-4a3a-bade-3c3d9431f9d9-font-family:"Cinzel",serif;--preset-id-4049eb4c-514a-4a3a-bade-3c3d9431f9d9-font-size:50px;--preset-id-4049eb4c-514a-4a3a-bade-3c3d9431f9d9-font-weight:600;--preset-id-f9485982-ef43-44f7-b3a1-a06ffe3e0cee-font-family:"Lato",sans-serif;--preset-id-f9485982-ef43-44f7-b3a1-a06ffe3e0cee-font-size:23px;--preset-id-c21744c3-c0bb-4057-926e-8305bd168d44-font-family:"IM Fell Great Primer SC",serif;--preset-id-c21744c3-c0bb-4057-926e-8305bd168d44-font-size:40px;--preset-id-ed0e328a-6c8b-4895-82a5-a501b5f8e80b-font-family:"Cinzel",serif;--preset-id-ed0e328a-6c8b-4895-82a5-a501b5f8e80b-font-size:75px;--preset-id-ed0e328a-6c8b-4895-82a5-a501b5f8e80b-font-weight:600;--preset-id-8d71e945-58f0-42e5-a128-38677fa91d7f-font-family:"Cinzel",serif;--preset-id-8d71e945-58f0-42e5-a128-38677fa91d7f-font-size:25px;--preset-id-8d71e945-58f0-42e5-a128-38677fa91d7f-font-weight:600;--preset-id-deea1899-d459-4b37-8e0f-df596501c821-font-family:"Cinzel",serif;--preset-id-deea1899-d459-4b37-8e0f-df596501c821-font-size:6vw;--preset-id-deea1899-d459-4b37-8e0f-df596501c821-font-weight:600;--preset-id-f5437d72-412b-4d2f-9ff9-795453b0cb31-font-family:"Cinzel",serif;--preset-id-f5437d72-412b-4d2f-9ff9-795453b0cb31-font-size:28px;--preset-id-f5437d72-412b-4d2f-9ff9-795453b0cb31-font-weight:600;--preset-id-8029b647-e90f-41a9-ac1e-ac9d1070b547-font-family:"Cinzel",serif;--preset-id-8029b647-e90f-41a9-ac1e-ac9d1070b547-font-size:45px;--preset-id-8029b647-e90f-41a9-ac1e-ac9d1070b547-font-weight:600;--preset-id-2158d32c-ac5b-442d-a8e5-908549ec8fda-font-family:"Cinzel",serif;--preset-id-2158d32c-ac5b-442d-a8e5-908549ec8fda-font-size:23px;--preset-id-2158d32c-ac5b-442d-a8e5-908549ec8fda-font-weight:600;--preset-id-868d541b-1272-4042-b02b-1228162f5edc-font-family:"Cinzel",serif;--preset-id-868d541b-1272-4042-b02b-1228162f5edc-font-size:3vw;--preset-id-868d541b-1272-4042-b02b-1228162f5edc-font-weight:600;--preset-id-178e705a-1cde-439a-8e13-265c5471a965-font-family:"Arima Madurai",sans-serif;--preset-id-178e705a-1cde-439a-8e13-265c5471a965-font-size:45px;--preset-id-178e705a-1cde-439a-8e13-265c5471a965-font-weight:700;--preset-id-54c3c7a8-c1fb-448f-9b3e-14193da34f1b-font-family:"Lato",sans-serif;--preset-id-54c3c7a8-c1fb-448f-9b3e-14193da34f1b-font-size:31px}@media (max-width:479px){:root{--preset-id-deea1899-d459-4b37-8e0f-df596501c821-font-size:auto;--preset-id-868d541b-1272-4042-b02b-1228162f5edc-font-size:auto}}.breakdance .bde-header-builder-2255-100{background:linear-gradient(0deg,rgba(0,122,255,1) 0%,rgba(0,0,0,.8) 47.17948717948718%)}@media screen and (max-width:600px){.breakdance .bde-header-builder{--wp-admin--admin-bar--height:0px}}@media (max-width:1119px){.breakdance .bde-header-builder-2255-100 .bde-header-builder__container{flex-direction:column}}.breakdance .bde-div-2255-128{width:100%;align-items:center;text-align:center}.breakdance .bde-grid-2255-129{--bde-grid-items-per-row:1;--bde-grid-gap:5px}.breakdance .bde-grid>*{width:auto!important;height:auto!important}@media (max-width:1119px){.breakdance .bde-grid-2255-129{--bde-grid-items-per-row:3}}@media (max-width:1023px){.breakdance .bde-grid-2255-129{--bde-grid-items-per-row:2}}@media (max-width:767px){.breakdance .bde-grid-2255-129{--bde-grid-items-per-row:1}}.breakdance .bde-div-2255-130{width:100%;align-items:center;text-align:center}@media (max-width:1119px){.breakdance .bde-menu-2255-101 .breakdance-menu{--menu-background:#02356b;--link-background-color:#02356b;--link-border-color:#fff9ed}}@media (max-width:1119px){.breakdance .bde-menu-2255-101 .breakdance-menu{--link-color:#fff9ed}.breakdance .bde-menu-2255-101 .breakdance-menu{--links-gap:0;--dropdown-link-icon-display:none;--dropdown-link-description-display:none;--dropdown-links-gap:var(--gap-none)}.breakdance .bde-menu-2255-101 .breakdance-menu-list{align-items:stretch;background-color:var(--menu-background);display:none;flex-direction:column;left:var(--mobile-offset-x);max-height:var(--menu-max-height);overflow-y:auto;position:absolute;top:var(--mobile-offset-y,100%);width:100vw;z-index:var(--bde-z-index-menu-mobile)}.breakdance .bde-menu-2255-101 .breakdance-menu-list>.bde-button{border-top:var(--link-border);justify-content:var(--link-alignment);margin-left:0;padding:10px 15px}.breakdance .bde-menu-2255-101 .breakdance-menu-list>.bde-button .button-atom{width:var(--bde-button-width,100%)}.breakdance .bde-menu-2255-101 .breakdance-menu-list>:last-child{border-bottom:var(--link-border)}.breakdance .bde-menu-2255-101 .breakdance-menu-toggle{display:flex}}.breakdance .bde-button-2255-111 .bde-button__button{color:#fff9ed;font-family:"Cinzel",serif;font-size:24px;font-weight:500;text-decoration-color:#007aff}.breakdance .bde-button-2255-111 .bde-button__button .button-atom__text{text-decoration-color:#007aff}.breakdance .bde-button-2255-111 .bde-button__button{text-decoration:none;--fancyUnderlineColor:#007aff}.breakdance .bde-button-2255-111 .bde-button__button:before{content:""}.breakdance .bde-button-2255-111 .bde-button__button:before,.breakdance .bde-button-2255-111 .bde-button__button:after{position:absolute;width:100%;height:.075em;background:currentColor;top:110%;left:0;background-color:#007aff}.breakdance .bde-button-2255-111 .bde-button__button:before{content:"";transform-origin:100% 50%;transform:scale3d(0,1,1)}.breakdance .bde-button-2255-111 .bde-button__button:before,.breakdance .bde-button-2255-111 .bde-button__button:after{position:absolute;width:100%;height:.075em;background-color:var(--fancyUnderlineColor);top:110%;left:0}.breakdance .bde-button-2255-124 .bde-button__button{color:#fff9ed;font-family:"Cinzel",serif;font-size:24px;font-weight:500;text-decoration-color:#007aff}.breakdance .bde-button-2255-124 .bde-button__button .button-atom__text{text-decoration-color:#007aff}.breakdance .bde-button-2255-124 .bde-button__button{text-decoration:none;--fancyUnderlineColor:#007aff}.breakdance .bde-button-2255-124 .bde-button__button:before{content:""}.breakdance .bde-button-2255-124 .bde-button__button:before,.breakdance .bde-button-2255-124 .bde-button__button:after{position:absolute;width:100%;height:.075em;background:currentColor;top:110%;left:0;background-color:#007aff}.breakdance .bde-button-2255-124 .bde-button__button:before{content:"";transform-origin:100% 50%;transform:scale3d(0,1,1)}.breakdance .bde-button-2255-124 .bde-button__button:before,.breakdance .bde-button-2255-124 .bde-button__button:after{position:absolute;width:100%;height:.075em;background-color:var(--fancyUnderlineColor);top:110%;left:0}.breakdance .bde-button-2255-125 .bde-button__button{color:#fff9ed;font-family:"Cinzel",serif;font-size:24px;font-weight:500;text-decoration-color:#007aff}.breakdance .bde-button-2255-125 .bde-button__button .button-atom__text{text-decoration-color:#007aff}.breakdance .bde-button-2255-125 .bde-button__button{text-decoration:none;--fancyUnderlineColor:#007aff}.breakdance .bde-button-2255-125 .bde-button__button:before{content:""}.breakdance .bde-button-2255-125 .bde-button__button:before,.breakdance .bde-button-2255-125 .bde-button__button:after{position:absolute;width:100%;height:.075em;background:currentColor;top:110%;left:0;background-color:#007aff}.breakdance .bde-button-2255-125 .bde-button__button:before{content:"";transform-origin:100% 50%;transform:scale3d(0,1,1)}.breakdance .bde-button-2255-125 .bde-button__button:before,.breakdance .bde-button-2255-125 .bde-button__button:after{position:absolute;width:100%;height:.075em;background-color:var(--fancyUnderlineColor);top:110%;left:0}.breakdance .bde-button-2255-126 .bde-button__button{color:#fff9ed;font-family:"Cinzel",serif;font-size:24px;font-weight:500;text-decoration-color:#007aff}.breakdance .bde-button-2255-126 .bde-button__button .button-atom__text{text-decoration-color:#007aff}.breakdance .bde-button-2255-126 .bde-button__button{text-decoration:none;--fancyUnderlineColor:#007aff}.breakdance .bde-button-2255-126 .bde-button__button:before{content:""}.breakdance .bde-button-2255-126 .bde-button__button:before,.breakdance .bde-button-2255-126 .bde-button__button:after{position:absolute;width:100%;height:.075em;background:currentColor;top:110%;left:0;background-color:#007aff}.breakdance .bde-button-2255-126 .bde-button__button:before{content:"";transform-origin:100% 50%;transform:scale3d(0,1,1)}.breakdance .bde-button-2255-126 .bde-button__button:before,.breakdance .bde-button-2255-126 .bde-button__button:after{position:absolute;width:100%;height:.075em;background-color:var(--fancyUnderlineColor);top:110%;left:0}.breakdance .bde-button-2255-127 .bde-button__button{color:#fff9ed;font-family:"Cinzel",serif;font-size:24px;font-weight:500;text-decoration-color:#007aff}.breakdance .bde-button-2255-127 .bde-button__button .button-atom__text{text-decoration-color:#007aff}.breakdance .bde-button-2255-127 .bde-button__button{text-decoration:none;--fancyUnderlineColor:#007aff}.breakdance .bde-button-2255-127 .bde-button__button:before{content:""}.breakdance .bde-button-2255-127 .bde-button__button:before,.breakdance .bde-button-2255-127 .bde-button__button:after{position:absolute;width:100%;height:.075em;background:currentColor;top:110%;left:0;background-color:#007aff}.breakdance .bde-button-2255-127 .bde-button__button:before{content:"";transform-origin:100% 50%;transform:scale3d(0,1,1)}.breakdance .bde-button-2255-127 .bde-button__button:before,.breakdance .bde-button-2255-127 .bde-button__button:after{position:absolute;width:100%;height:.075em;background-color:var(--fancyUnderlineColor);top:110%;left:0}.breakdance .bde-div-2255-131{width:100%;align-items:center;text-align:center}@media (max-width:1119px){.breakdance .bde-menu-2255-132 .breakdance-menu{--menu-background:#02356b;--link-background-color:#02356b;--link-border-color:#fff9ed}}@media (max-width:1119px){.breakdance .bde-menu-2255-132 .breakdance-menu{--link-color:#fff9ed}.breakdance .bde-menu-2255-132 .breakdance-menu{--links-gap:0;--dropdown-link-icon-display:none;--dropdown-link-description-display:none;--dropdown-links-gap:var(--gap-none)}.breakdance .bde-menu-2255-132 .breakdance-menu-list{align-items:stretch;background-color:var(--menu-background);display:none;flex-direction:column;left:var(--mobile-offset-x);max-height:var(--menu-max-height);overflow-y:auto;position:absolute;top:var(--mobile-offset-y,100%);width:100vw;z-index:var(--bde-z-index-menu-mobile)}.breakdance .bde-menu-2255-132 .breakdance-menu-list>.bde-button{border-top:var(--link-border);justify-content:var(--link-alignment);margin-left:0;padding:10px 15px}.breakdance .bde-menu-2255-132 .breakdance-menu-list>.bde-button .button-atom{width:var(--bde-button-width,100%)}.breakdance .bde-menu-2255-132 .breakdance-menu-list>:last-child{border-bottom:var(--link-border)}.breakdance .bde-menu-2255-132 .breakdance-menu-toggle{display:flex}}.breakdance .bde-button-2255-133 .bde-button__button{color:#fff9ed;font-family:"Cinzel",serif;font-size:24px;font-weight:500;text-decoration-color:#007aff}.breakdance .bde-button-2255-133 .bde-button__button .button-atom__text{text-decoration-color:#007aff}.breakdance .bde-button-2255-133 .bde-button__button{text-decoration:none;--fancyUnderlineColor:#007aff}.breakdance .bde-button-2255-133 .bde-button__button:before{content:""}.breakdance .bde-button-2255-133 .bde-button__button:before,.breakdance .bde-button-2255-133 .bde-button__button:after{position:absolute;width:100%;height:.075em;background:currentColor;top:110%;left:0;background-color:#007aff}.breakdance .bde-button-2255-133 .bde-button__button:before{content:"";transform-origin:100% 50%;transform:scale3d(0,1,1)}.breakdance .bde-button-2255-133 .bde-button__button:before,.breakdance .bde-button-2255-133 .bde-button__button:after{position:absolute;width:100%;height:.075em;background-color:var(--fancyUnderlineColor);top:110%;left:0}.breakdance .bde-button-2255-138 .bde-button__button{color:#fff9ed;font-family:"Cinzel",serif;font-size:24px;font-weight:500;text-decoration-color:#007aff}.breakdance .bde-button-2255-138 .bde-button__button .button-atom__text{text-decoration-color:#007aff}.breakdance .bde-button-2255-138 .bde-button__button{text-decoration:none;--fancyUnderlineColor:#007aff}.breakdance .bde-button-2255-138 .bde-button__button:before{content:""}.breakdance .bde-button-2255-138 .bde-button__button:before,.breakdance .bde-button-2255-138 .bde-button__button:after{position:absolute;width:100%;height:.075em;background:currentColor;top:110%;left:0;background-color:#007aff}.breakdance .bde-button-2255-138 .bde-button__button:before{content:"";transform-origin:100% 50%;transform:scale3d(0,1,1)}.breakdance .bde-button-2255-138 .bde-button__button:before,.breakdance .bde-button-2255-138 .bde-button__button:after{position:absolute;width:100%;height:.075em;background-color:var(--fancyUnderlineColor);top:110%;left:0}.breakdance .bde-button-2255-139 .bde-button__button{color:#fff9ed;font-family:"Cinzel",serif;font-size:24px;font-weight:500;text-decoration-color:#007aff}.breakdance .bde-button-2255-139 .bde-button__button .button-atom__text{text-decoration-color:#007aff}.breakdance .bde-button-2255-139 .bde-button__button{text-decoration:none;--fancyUnderlineColor:#007aff}.breakdance .bde-button-2255-139 .bde-button__button:before{content:""}.breakdance .bde-button-2255-139 .bde-button__button:before,.breakdance .bde-button-2255-139 .bde-button__button:after{position:absolute;width:100%;height:.075em;background:currentColor;top:110%;left:0;background-color:#007aff}.breakdance .bde-button-2255-139 .bde-button__button:before{content:"";transform-origin:100% 50%;transform:scale3d(0,1,1)}.breakdance .bde-button-2255-139 .bde-button__button:before,.breakdance .bde-button-2255-139 .bde-button__button:after{position:absolute;width:100%;height:.075em;background-color:var(--fancyUnderlineColor);top:110%;left:0}.breakdance .bde-section-2391-100 .section-container{align-items:center;text-align:center}.breakdance .bde-section-2391-100{background-color:#007aff}.breakdance .bde-div-2391-101{align-items:center;text-align:center}.breakdance .bde-text-2391-102{color:#fff9ed;font-size:var(--preset-id-4049eb4c-514a-4a3a-bade-3c3d9431f9d9-font-size);font-family:var(--preset-id-4049eb4c-514a-4a3a-bade-3c3d9431f9d9-font-family);font-weight:var(--preset-id-4049eb4c-514a-4a3a-bade-3c3d9431f9d9-font-weight);margin-top:100px}.breakdance .bde-div-2391-103{width:100%}.breakdance .bde-div-2391-107{width:100%}.breakdance .bde-columns-2391-108{--columnCount:2;width:100%}@media (max-width:1119px){.breakdance .bde-columns-2391-108{--columnCount:2}.breakdance .bde-columns-2391-108.bde-columns{flex-direction:column;flex-wrap:nowrap}.breakdance .bde-columns-2391-108.bde-columns>.bde-column{width:100%}}@media (max-width:1023px){.breakdance .bde-columns-2391-108{--columnCount:2}}@media (max-width:767px){.breakdance .bde-columns-2391-108{--columnCount:2}}@media (max-width:479px){.breakdance .bde-columns-2391-108{--columnCount:2}}.breakdance .bde-column-2391-109{--column-width:80%}.breakdance .bde-div-2391-110{width:100%;padding:20px;border-top:5px solid #fff9ed;border-bottom:5px solid #fff9ed;border-left:5px solid #fff9ed;border-right:5px solid #fff9ed;border-top-left-radius:30px;border-top-right-radius:30px;border-bottom-left-radius:30px;border-bottom-right-radius:30px;margin-top:20px;align-items:center;text-align:center}.breakdance .bde-div-2391-111{width:100%;align-items:center;text-align:center}.breakdance .bde-text-2391-112{color:#ffda91;font-family:"IM Fell Great Primer SC",serif;font-size:40px}.breakdance .bde-div-2391-113{width:100%;margin-top:20px;align-items:center;text-align:center}.breakdance .bde-columns-2391-114{--columnCount:2}@media (max-width:1119px){.breakdance .bde-columns-2391-114{--columnCount:2}.breakdance .bde-columns-2391-114.bde-columns{flex-direction:column;flex-wrap:nowrap}.breakdance .bde-columns-2391-114.bde-columns>.bde-column{width:100%}}@media (max-width:1023px){.breakdance .bde-columns-2391-114{--columnCount:2}}@media (max-width:767px){.breakdance .bde-columns-2391-114{--columnCount:2}}@media (max-width:479px){.breakdance .bde-columns-2391-114{--columnCount:2}}.breakdance .bde-column-2391-115{--column-width:20%;align-items:center;text-align:center;justify-content:center}.breakdance .bde-div-2391-116{width:100%;align-items:center;text-align:center}.breakdance .bde-image-2391-120 .breakdance-image-container{border-top-left-radius:100px;border-bottom-left-radius:100px}.breakdance .bde-image-2391-120 .breakdance-image-clip{border-top:3px solid #fff9ed;border-bottom:3px solid #fff9ed;border-left:3px solid #fff9ed;border-right:3px solid #fff9ed;border-top-left-radius:100px;border-bottom-left-radius:100px}.breakdance .bde-column-2391-118{--column-width:80%;align-items:center;text-align:center;justify-content:center}.breakdance .bde-div-2391-119{width:100%;align-items:center;text-align:center}.breakdance .bde-text-2391-117{text-align:left;color:#fff9ed;font-size:var(--preset-id-f9485982-ef43-44f7-b3a1-a06ffe3e0cee-font-size);font-family:var(--preset-id-f9485982-ef43-44f7-b3a1-a06ffe3e0cee-font-family)}.breakdance .bde-div-2391-130{width:100%;margin-top:20px;align-items:center;text-align:center}.breakdance .bde-text-2391-131{text-align:left;color:#fff9ed;font-size:var(--preset-id-f9485982-ef43-44f7-b3a1-a06ffe3e0cee-font-size);font-family:var(--preset-id-f9485982-ef43-44f7-b3a1-a06ffe3e0cee-font-family)}.breakdance .bde-column-2391-124{--column-width:20%}.breakdance .bde-column-2391-124.bde-column{padding-top:20px}.breakdance .bde-search-form-2391-125 .search-form--classic .search-form__container{border-top-left-radius:30px;border-top-right-radius:30px;border-bottom-left-radius:30px;border-bottom-right-radius:30px}.breakdance .bde-container-link-2391-126{width:100%;border-top:3px solid #fff9ed;border-bottom:3px solid #fff9ed;border-left:3px solid #fff9ed;border-right:3px solid #fff9ed;border-top-left-radius:30px;border-top-right-radius:30px;border-bottom-left-radius:30px;border-bottom-right-radius:30px;margin-top:20px;padding:10px}.breakdance .bde-text-2391-128{text-align:center;color:#ffda91;margin-top:20px}.breakdance .bde-social-share-buttons-2391-129{margin-top:20px;justify-content:center;gap:10px;--shbtn-icon-size:40px;--shbtn-padding:12px}.breakdance .bde-social-share-buttons-2391-129 .bde-social-share-button-text{background:#fff;color:#222;padding-inline-start:var(--shbtn-padding)}.breakdance .bde-social-share-buttons-2391-129 .bde-social-share-button-icon{padding-inline-end:var(--shbtn-padding)}.breakdance .bde-social-share-buttons-2391-129 .bde-social-share-button{border-radius:300px}.breakdance .bde-social-share-buttons-2391-129 .bde-social-share-button-icon,.breakdance .bde-social-share-buttons-2391-129 .bde-social-share-button-text{border-radius:21px}.breakdance .bde-social-share-buttons-2391-129 .bde-social-share-button{border-color:#fff9ed}@media (max-width:1119px){.breakdance .bde-social-share-buttons-2391-129{justify-content:flex-start}}@media (max-width:1023px){.breakdance .bde-social-share-buttons-2391-129{justify-content:flex-start}}@media (max-width:767px){.breakdance .bde-social-share-buttons-2391-129{justify-content:flex-start;gap:15px}}@media (max-width:479px){.breakdance .bde-social-share-buttons-2391-129{justify-content:flex-start}}.breakdance .bde-grid>*{width:auto!important;height:auto!important}
I can hear you thinking. I can hear you crying into the Void, "Oh, but whatever is Nightgaunt doing? I *must* know what's new at AncientWisdomSalvageYard.com!"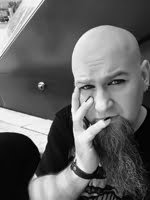 So, first of all, I've rebuilt the website from the ground up. The dark old days of slow page loads are behind us. The site should be much more responsive and look better on tablets, phone, and pondering orbs.
The
Astrology Update
section has gotten an overhaul and is undergoing continuing improvement. Navigation within AU is a snap and Artemis is chomping at the bit (metaphorically) to get back on the air and bring us up to speed on the Dance of the Heavens.
There have been a few things that I've always wanted to have on the website, but either my skills weren't up to the challenge or the web hosting company 's limitations made them too unwieldly. Well, I've gotten much better at web design and have a slick new modern web host, so those old aspirations are finally taking shape.
The first of these is the
Athenaeum
, which you'll find in the menu at the the top of every page. Think of it as a virtual Occult Library. There are quite a few titles there already and I'll keep adding to it as time goes on. Everything's in PDF format and you can download any of them to add to your own collection. To the best of my knowledge, all titles are public domain, "copywronged", or otherwise has the authors' permission to disseminate. (If you happen to find any instances to the contrary, please let me know and I'll review it.)
The next is the
Sigil Post
, where you'll find sort of a lexicon of sigils to use in your own workings. Again, this will be an ongoing project, with new additions appearing regularly.
Next is the "Wisdom Web". This one's not quite live yet due to its scope, but it will be a massively hyperlinked Encyclopeaedia Occulti that accommodates both quick look-ups and deep rabbit hole diving. I've always tried to keep the podcast accessible to newcultists and I think this'll be a marvelous resource for those getting themselves up to speed.
Finally, in the "coming soon" department is what I'm calling the Bats & Black Lace Society, which in part will serve as a conversation pit, but will encompass so much more…
I'm also currently working on editing a massively long episode that was recorded before the Great Cataclysm and hope to have it ready for Prime Time by the end of November.
With regard to social media, I've decided to dump Twitter for good. Because it's awful. And I hate it. Currently, you can find the Ancient Wisdom Salvage Yard on Facebook, Instagram, Bluesky, and Threads. Links to all those accounts are in the right-hand sidebar on every page on the website.
SalvagedWisdom.com is currently down, having crashed and burned in the transition to the new web host. I'm working to get that up and running again, but it's going to be an uphill climb, as 99% was lost. Until that bad lad is back in operation,
donations
are being accepted via paypal to help defray the not inconsiderable costs of production. You'll find the donation button in the right-hand sidebar. Every little bit helps and is much appreciated. Furthermore, every donation earns you an entry into a quarterly drawing for an Artifact handmade by Nightgaunt, cleansed and suitable for whatever enchantment you choose to lay upon it!
Thanks for listening as I dust this old podcast off and get it street legal once again. Please do check out the new website and tell absolutely everyone you've ever met in your entire life that the Ancient Wisdom Salvage Yard has returned!